How Free Markets Drive Innovation
Event Description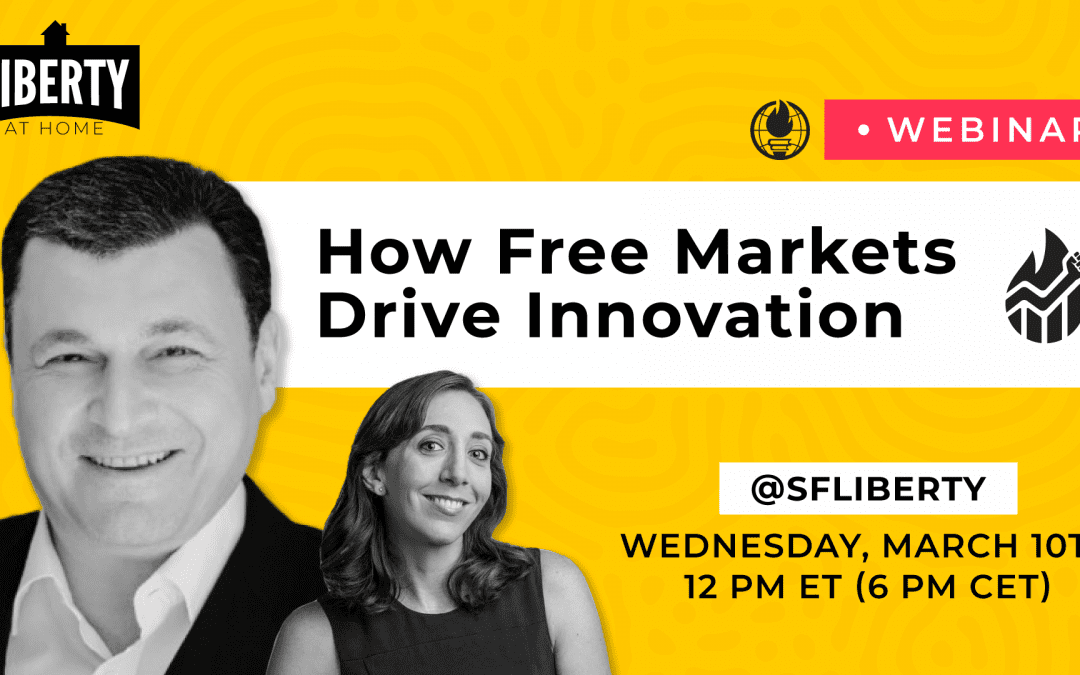 Join Students For Liberty for our special online event with Katherine Mangu-Ward, editor-in-chief at Reason, and Alexander Kvitashvili, the Former Minister of Healthcare in Ukraine and Georgia, and health consultant to the World Health Organization (WHO).
The event will take place on Wednesday, March 10, 2021 at 12 PM EST.
It's been over a year since the world was hit by the global pandemic. Alexander Kvitashvili and Katherine Mangu-Ward will talk about why some countries were better prepared for COVID-19 than others, and how innovation will help safeguard us from future pandemics.
"At a time when innovation in healthcare is so obviously needed, a better understanding of the power of markets to encourage innovation and the rapid adoption of good ideas has never been more important. I look forward to talking about this vital topic with Alexander Kvitashvili and Students For Liberty next Wednesday," said Katherine Mangu-Ward.
Katherine Mangu-Ward is editor in chief at Reason, the magazine of "free minds and free markets," and serves as a board member at Students For Liberty. Her writing has appeared in The Wall Street Journal, The Washington Post, The Los Angeles Times, Slate, and numerous other publications.
Alexander Kvitashvili is a senior executive with a successful 25-year international management and administration career in health, education, social welfare, humanitarian response, poverty reduction, and economic growth.
He has extensive experience in policy development in an international and national setting, and has a proven successful track record in strategic planning and the implementation of complex reforms in the social, health, and educational sectors.